Play levels that bring you back to an 80s inspired future, with a highly popularised retro aesthetic. Complimented by an electric Synthwave soundtrack featuring some of the hottest and most popular retro-wave artists in the world! Learn the story about a college kid who always seems to get left behind.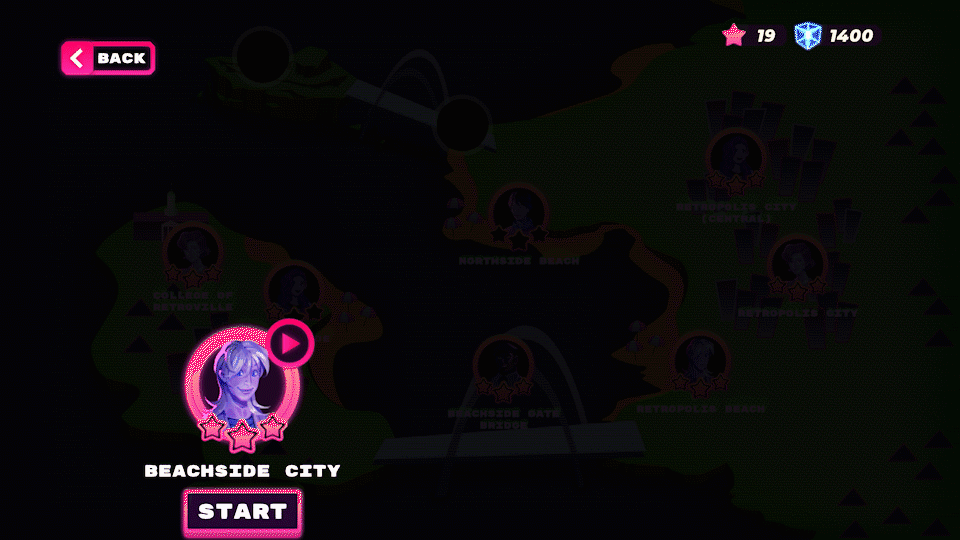 ​The anniversary update! After 1 year since launch we've listened to your feedback and worked hard to improve various areas of the game. Thank you so much for supporting us so far! Here are the updates:
Updating game flow.

Streamlined going from level to level.

Added x2 point multiplier at end of level.

Added ability to skip levels at end of level.

Improved break reverse, to highlight when player has crashed

Various other Bug Fixing and Optimisation
"The game also offers you to experience an interesting story that is accompanied by amazing pictures of characters and engaging dialogues."